Welcome to our new webpage!



Jan 2008 Family Cruise Details;




On January 7th our family left on a 7 day Caribbean cruise. After leaving Calgary and arriving in Houston, TX we decided to visit the Johnson NASA Space Center. It was very interesting, showcasing everything from Apollo Lunar Landers, to Moon Rocks. The cruise was fabulous, and we visited the following ports of Call: Montego Bay, Jamaica, George town, Grand Cayman, and Cozumel, Mexico. Bob, Jessica and Jason sure enjoyed a Helmet dive in Cozumel, as well as some great snorkeling (photo above).




Jess and Jason enjoying the Water in Grand Cayman




Lynette and Jess at the Rose Hill Resort in Jamaica


2007 Family News...


This past year has been full of wonderful vacations and time well spent with family members. In early January 2007, Bob, Lynette, Jessica, Oilve, Jose, and Jason (Jess' boyfriend) went on a Caribbean Cruise together. The ship, Rhapsody of the Seas, departed from Galveston, TX on December 30th. The ship's port's of call included Cozumel/Mexico, Key West/Florida, and George Town/Grand Cayman. (We will have a photo section soon so please check back!)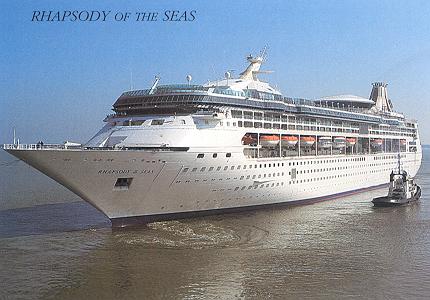 Jason and Jess in the Limo on the way to the ship!




Family photo in the Ship's Dinning Room




Jose and Olive out in Key West, Florida.





Other dinner pics!




July was an exciting month, for we recieved some wonderful visitors from Toronto! Lynette's brothers and their wives, who were travelling to selected cities across Canada, decided to make a pit stop in High River for a few nights. During their stay, Bobby, Cheryl, Natalie, and Ken also got to visit Banff and Jasper.
On September 17th we celebrated Jessica's 22nd birthday. She is currently in her final semester of study at the U of C and will be graduating in International Relations with a concentration in Economics. She is happy to already have a job lined up for July, with HSBC bank downtown. Jessica has taken a keen interest in banking throughout her financial economics studies, and was happy to be offered a position with HSBC's training program for new university graduates.

Jessica is planning on spending this May in Europe with several of her girlfriends from university. Her adventures will take her to London, Paris, Vienna, Munich, Rome, Florence, Pisa, Athens, Mykonos, Giza and Kudasi! Jessica is very excited to visit Karin, an old residence roomate who is from Vienna, who lived with Jess during the 2004-2005 academic year in Cascade Hall.

October was an exciting month for Bob! Having taken a keen interests in municipal politics over the last several years, he decided to run for one of six town councillor positions within High River's muncipal government. Ten others decided to also run for this position, and he spent many hours campaigning within our community. Election day was a success, for Bob was elected! He will be a councillor for the next 3 years, and who knows, he may want to run again next time!






Here is Bob's Campaign Photo!



Lynette is doing well, and as usual is super busy working with the High River and District Chamber of Commerce



This holiday season we are planning on returning to the Caribbean for another 7 day cruise. This time it will only be Bob, Lynette, Jessica, and Jason. We are flying out to Houston, Texas on January 4th and hope to get to see the NASA Space Control Center. We will be boarding the ship January 6th and will be visiting: Jamaica, the Cayman Islands, and Mexico. Here's to hoping for good weather!
Well that's all the updates for now, please check back soon!